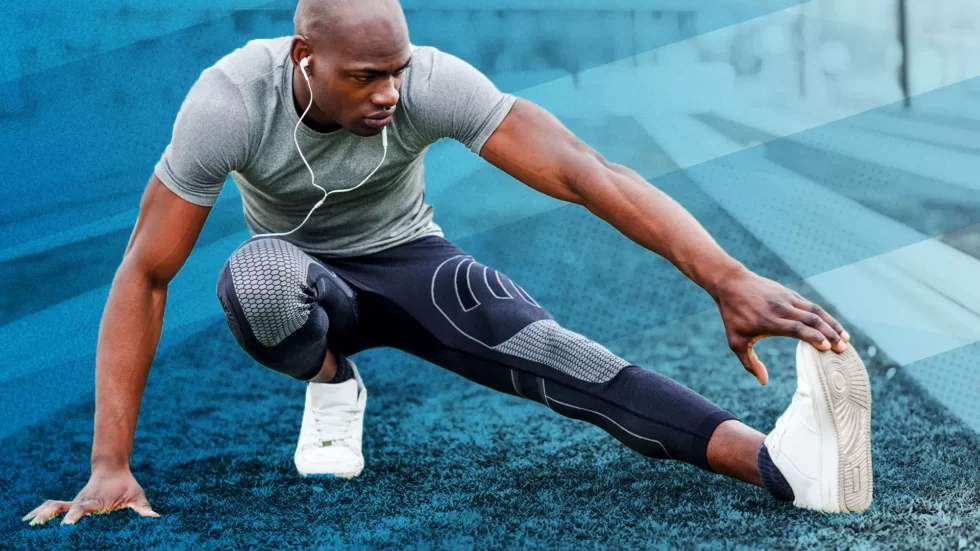 Does it hurt to run/jog? Are you training for an event and getting pain? Most of us learn to run, but we have not been trained to run. Running is like all other activities, injuries happen eventually. A running analysis by Synergy Physical Therapy & Wellness will help you to visualize your running technique to help solve why a joint or muscle may hurt. Let's take your running to the next level!
Arthritis and Activity
Many of us are led to believe that activities such as running, hiking, and weight training lead to arthritis. Is this so? Since running has the most "impact," let's take a quick dive into the recent research. 
A group of 3800 participants who have completed 9.5 marathons with an average age of 43.9 years old were asked a series of questions via a survey. What this survey found was that "number of years running, number of marathons completed, weekly mileage, and mean running pace

were not significant predictors for arthritis

." (Hartwell, et al.)

However, they "

noted having a history of prior injury or surgeries, advancing age, body mass index and family history were greater predictors of arthritis

." (Hartwell, et al.)

Burfield and Buhmann (2023) performed a systematic review (a compilation of data) to find if running volume (amount of running per week) has an association with knee arthritis prevalence. What they found was

no difference between runners and controls

(a control is someone who does not run) for the prevalence of arthritis.

Timmins et al (2017) note "

it is not possible to determine the role of running in knee osteoarthritis (OA)

. Moderate to low-quality evidence suggests no association with OA diagnosis, a positive association with OA diagnosis, and a negative association with knee OA surgery." 

Alentorn-Geli et al (2017) found that the "prevalence of hip and knee OA was 13.3% in competitive runners, 3.5% in recreational runners, and 10.2% in controls." They found OA in this population group and concluded "these results indicated that a more sedentary lifestyle or long exposure to high-volume and/or high-intensity running are both associated with hip and/or knee OA. However,

it was not possible to determine whether these associations were causative or confounded by other risk factors

, such as previous injury."

Coburn et al (2023) found "there is

very low certainty

evidence that running immediately decreases the thickness, volume, and relaxation times of patellofemoral and tibiofemoral cartilage

.

Hip cartilage changes are unknown,

but knee changes are small and appear transient suggesting that a single bout of running is not detrimental to knee cartilage

."
What does this all mean? The toughest thing to determine about arthritis is – what is the true cause of arthritis? Is it a combination of factors? Or is it simply the activity? Based on what we see from the above research, the research cannot determine an association or causative factor. Instead, they often question if something else is at play with regards to arthritis. Some people seem to be more prone to arthritis, but why? The other risk factors that are often not addressed with arthritis are: a person's current trends in diet, lifestyle, injuries history, rehabilitation history, surgical history, body mass index, and family history. To gain the best understanding of a person or patient, all aspects of an individual's wellness and health from day one to current age need to be addressed. When a physician or "expert" states "Running/hiking/weight training is bad for your knees," the return question should be "Show me the proof?" As we see above, the risk for arthritis is multifactorial (a bunch of possibilities) and not simply the activity. 
Dr. Dan Coupe, PT, DPT; Synergy PT & Wellness 
Sources:
Alentorn-Geli E, Samuelsson K, Musahl V, Green CL, Bhandari M, Karlsson J. The Association of Recreational and Competitive Running With Hip and Knee Osteoarthritis: A Systematic Review and Meta-analysis. J Orthop Sports Phys Ther. 2017 Jun;47(6):373-390. doi: 10.2519/jospt.2017.7137. Epub 2017 May 13. PMID: 28504066.
Burfield M, Sayers M, Buhmann R. The association between running volume and knee osteoarthritis prevalence: A systematic review and meta-analysis. Phys Ther Sport. 2023 May;61:1-10. doi: 10.1016/j.ptsp.2023.02.003. Epub 2023 Feb 13. PMID: 36809693. 
Coburn SL, Crossley KM, Kemp JL, Warden SJ, West TJ, Bruder AM, Mentiplay BF, Culvenor AG. Is running good or bad for your knees? A systematic review and meta-analysis of cartilage morphology and composition changes in the tibiofemoral and patellofemoral joints. Osteoarthritis Cartilage. 2023 Feb;31(2):144-157. doi: 10.1016/j.joca.2022.09.013. Epub 2022 Nov 17. PMID: 36402349.
Hartwell MJ, Tanenbaum JE, Chiampas G, Terry MA, Tjong VK. Does Running Increase the Risk of Hip and Knee Arthritis? A Survey of 3804 Marathon Runners. Sports Health. 2023 Aug 9:19417381231190876. doi: 10.1177/19417381231190876. Epub ahead of print. PMID: 37555313.
Timmins KA, Leech RD, Batt ME, Edwards KL. Running and Knee Osteoarthritis: A Systematic Review and Meta-analysis. Am J Sports Med. 2017 May;45(6):1447-1457. doi: 10.1177/0363546516657531. Epub 2016 Aug 20. PMID: 27519678.
When to see a PT? Read here: https://synergyptw.com/pain-while-running/
What shoes to use? Read here: https://synergyptw.com/what-shoes-do-i-need-for-running/
Request An Appointment
Please fill out this form and
we will contact you about scheduling.


Steven H.

"Had a great experience at Synergy. The people were very friendly and knowledgeable. They came up with a plan for me that absolutely worked. I would recommend them highly."


Sherry G.

"The staff is exceptional. Very well trained and knowledgeable, professional and caring . The staff encourages the patient to meet and exceed the goals."