Chronic pain? Burning sensation? Sensitivity to touch? You may have RSD.
Reflex sympathetic dystrophy syndrome, or RSD, is a condition marked by pain that worsens over time. RSD is a type of chronic regional pain syndrome, or CRPS. The terms CRPS and RSD are often used interchangeably. Many people develop RSD after an injury; they experience pain and other symptoms even after the injury has healed. Sprains, fractures, and surgery can result in RSD, or it can develop spontaneously, without a clear reason.
Do you have RSD?
New York State Department of Health lists these symptoms of RSD:
chronic Pain
burning pain
increased skin sensitivity to touch
changes in skin temperature: warmer or cooler compared to the opposite extremity
changes in skin color: often blotchy, purple, pale or red
changes in skin texture: shiny and thin, sometimes excessively sweaty
changes in nail and hair growth patterns
swelling and stiffness in affected joint
motor disability, with decreased ability to move affected body part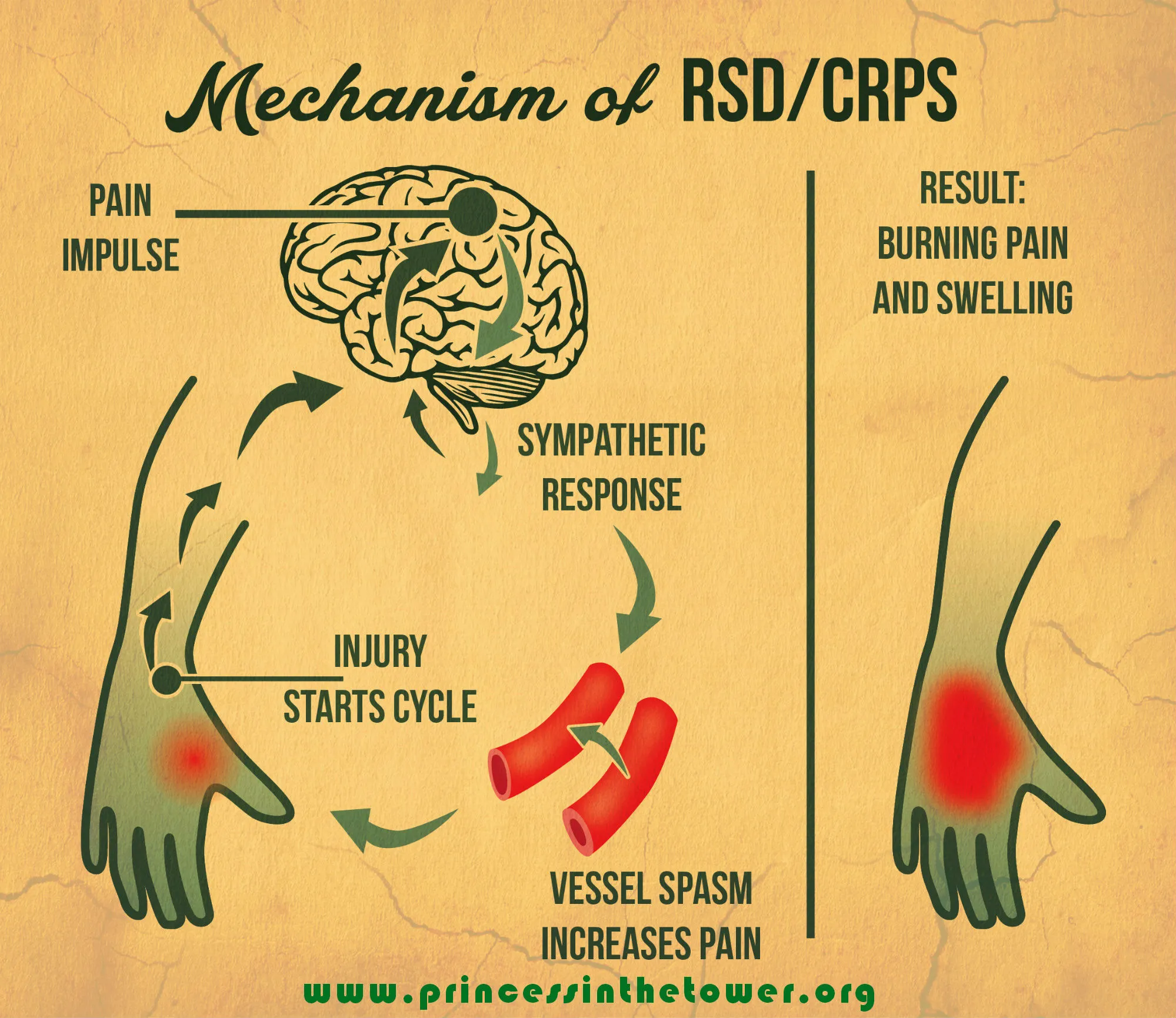 So how do we treat it? Physical therapy! According to Dr. Katinka, who received the Award of Innovation for her work with CRPS/RSD, an overactive sympathetic nervous system is a commonly shared trait in RSD patients. The sympathetic nervous system becomes active in response to stress, and is thought to inhibit normal healing processes. Unfortunately, most of us today are exposed to stress so often that it is easy to develop nervous system imbalance. To combat this, professionals can stimulate the  parasympathetic branch of the nervous system, which helps patients with healing, pain, and digestion. And here at Synergy, we are experts at treating the nervous system.
Synergy Physical Therapy & Wellness and Wellness has access to a variety of the most advanced, safe, and FDA approved technology that is effective at treating nervous system disorders like RSD/CRPS. We invest in treatments so new, your doctor probably doesn't even know about them. If you think you may have RSD or a nervous system condition, please contact us and we can develop a treatment plan that is effective for your specific symptoms!
Sources Cited:
Katinka van der Merwe. "CRPS and the Digestive System: RSDSA." RSDSA |, 24 Sept. 2020, https://rsds.org/crps-and-the-digestive-system/.
"Department of Health." Reflex Sympathetic Dystrophy (RSD) Syndrome, https://www.health.ny.gov/diseases/chronic/reflex_sympathetic/.
Image From: https://princessinthetower.org/complex-regional-pan-syndrome-crpsrsd/